Help your patients by using GoodRX
Zimmer
Buffalo Filter
Eye Shields & Safety Glasses
Intraocular shields
Coolsculpting
BBLs Carts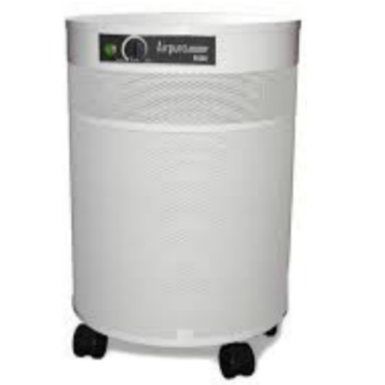 Extra air purification
Financial Help
Acara Partners
Malpractice Insurance
McMaster-Carr
Used laser parts
Help your patients by using GoodRX
GoodRX is a price comparison tool for prescriptions. When you're writing a prescription, check the pricing on goodrx with the patient before deciding where you want it called in. They'll have to print a coupon out to take in with you, but they'll save a ton of money. Link here
Zimmer
If you have an aesthetic practice, you need a Zimmer Cryo 6 for patient comfort. If you have a problem with yours, contact them directly for service issues. Link here Also, click here for a troubleshotoing document. Also note that on new Cryos, after 150 hours of run time the machine will freeze on booting and tell you the dust filter is full. This is a reminder to vacuum the filter on the back of the machine. Just press the OK button, and the error will go away for another 150 hours of run time.
Buffalo Filter
Buffalo Filter makes smoke evacuators. You will need extra filters, which you can buy directly from them. You want the ViroSafe® Extra Long Life Filter, which has both 7/8 and 1 1/4" ports. They are sold in packs of 2 or 4; the part numbers are VSXLL02 or VSXLL04. Link here
Eye Shields & Safety Glasses
Ryan at Innovative Optics is a great guy, call him if you need more safety glasses than the 3 pair we incude. He also stocks auto-dimming BBL glasses and patient eye stickers. Link here
Intraocular shields
If you want to do periocular resurfacing, either with Halo, ProFractional, or TRL, you will need metal intraocular eye shields. The standard ones that most people use are the Cox II made by Oculoplastik in Montreal. The easiest place to get them in the USA, that I have found, is from Ambler Surgical. Link here You might also enjoy a Sutcliffe retractor (bent): Link here
Coolsculpting
Sciton is the best on the planet at making skin beautiful, but we don't offer non-invasive body contouring. Sciton has been working on this for almost a decade using lasers, radiofrequency, and ultrasound… and we don't sell anything becuase we haven't been able to beat cryolipolysis. In the USA, only CoolSculpting can do cryolipolysis, so they're the only option. Both of the local reps, Mike MItchell and Bill Fanara, are experienced and honest. Coolculpting is also coming out with a new device in 2019 for non-surgical buttock augmentation. Rejoice! Link here to get in touch with them
BBLs Carts
Need a BBLs cart? Here are some options. Let me know if you find more. And check the dimensions! Sometimes they change.Nice Medical Cart on Amazon (Medium price, looks great, no drawers)Sam's Club (Inexpensive, will last 5 years)Lista Cabinets (Very expensive, will last 500 years)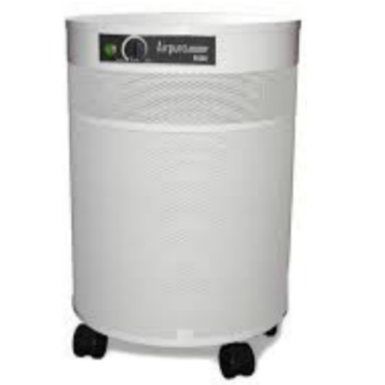 Extra air purification
This is not a substitute for the Buffalo Filter smoke evacuator above, but if you want extra air purification above and beyond what you can get our of your HVAC system, the best I've found is the Airpura V614. You need to get the ULPA upgrade, which filters down to 0.1u instead of the standard 0.3u. Still comes in under $1000. Here is a good source, call and ask for Roy: Link here And remember, this is not an OSHA certified product. This is to catch the things your smoke evacuator and HVAC system miss.
Financial Help
Paul Finch at Benchmark Solutions is a great resource. Essentially, he acts as a CFO-for-hire if you need help structuring a transaction, like a big buildout or practice expansion where you need money from a bank. Essentially you pay him to create the business plan that the banks will need to justify a loan to you. If you have a better business plan and justifications, banks will lend you more money, at a lower rate, and for a longer term than if they are just "winging it". He can also structure the sale of your practice, or the addition of a new physician into a partmership structure. Link here
Acara Partners
Acara Partners is a one-stop shop if you want to start an aesthetic medical practice. They do EVERYTHING, from finding the location, negotiating the lease,to financing, to marketing rollouts. They're not cheap but they are the best… if one of your friends is starting a practice please save them a bunch of risk and hassle and send them to Acara. Link here
Malpractice Insurance
First, figure out who the lawyer is that you would most want to represent you in either a lawsuit or a complaint to the medical board. Then call them and find out what insurance network they are in, and if they recommend an agent. Otherwise, you may find that your preferred attorney is "out-of-network" to your insurance, just as happens with some health insurance plans.
McMaster-Carr
This is kind of oddball, but if you need anything for a DIY project around the office - adhesives, raw meterials, fixtures, etc, this is the best place. They have everything and ship immediately. Link here
Used laser parts
Be aware that you can't just buy a used handpiece or accessory and attach it to your Sciton. In addition to warranty and safety issues, most modules also require a license key code which is different for every system, so if you buy something used, it probbaly will not work on your laser.
1
2
3
4
5
6
7
8
9
10
11
12
13
·
·
·
·
·
·
·
·
·
·
·
·
·